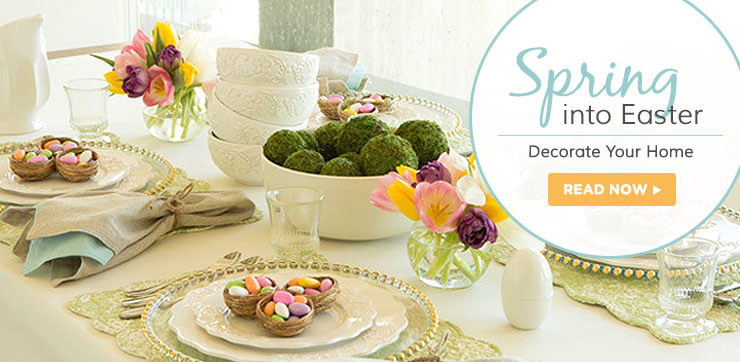 Wayfair Easter Sale! Save up to 70% on furniture, spring decor items and Easter decorations.
With Easter Sunday early this year (March 27th) now is the perfect time to update your home with Easter and spring decor! Wayfair is having an amazing sale on must have spring inspired furniture, Easter decor, spring decorations at up to 70% off! Here are a few must haves I'm loving that will make your house a home this spring and beyond.
Wayfair Easter Sale: Gorgeous spring furniture for the home!
Loving this beautiful sofa with nailhead trim!
Glam campaign desk! Love that it comes in a variety of colors:
Who knew country singer Trisha Yearwood designs furniture? Loving this apothecary style blue chest!
Gorgeous tufted Parisian inspired sectional!
Glam mirrored end table!
Wayfair Easter Sale: Dining Event! Update your dining room with a new dining table, chairs and more just in time for Easter dinner with the family.
Gorgeous upholstered side chairs!
Gorgeous hand painted hardwood sideboard
This trendy geometric print area rug is less than $30!
Wayfair Easter Sale: Easter decorations at up to 70% off!
An Easter egg wreath is a must on your front door!
The perfect place to set your Easter eggs after you've decorated them!
Spring Bunny Bows Divided Serving Dish by Kaldun & Bogle
Your kids will love this inflatable Easter bunny for your front porch!
Love these moss Easter baskets!
Wayfair Easter Sale: Spring decor at up to 70% off!
Love this carrot serving tray! It's perfect for Easter dinner or spring brunch.
This wood carryall is fun for entertaining or in the garden!
I don't know about you, but I could totally handle lounging on this chaise lounge right about now! 🙂
These are just a few of the trendy Easter and spring decor items at the Wayfair Easter Sale going on now! Be sure to head over to the Wayfair website for more must have items at inexpensive prices.